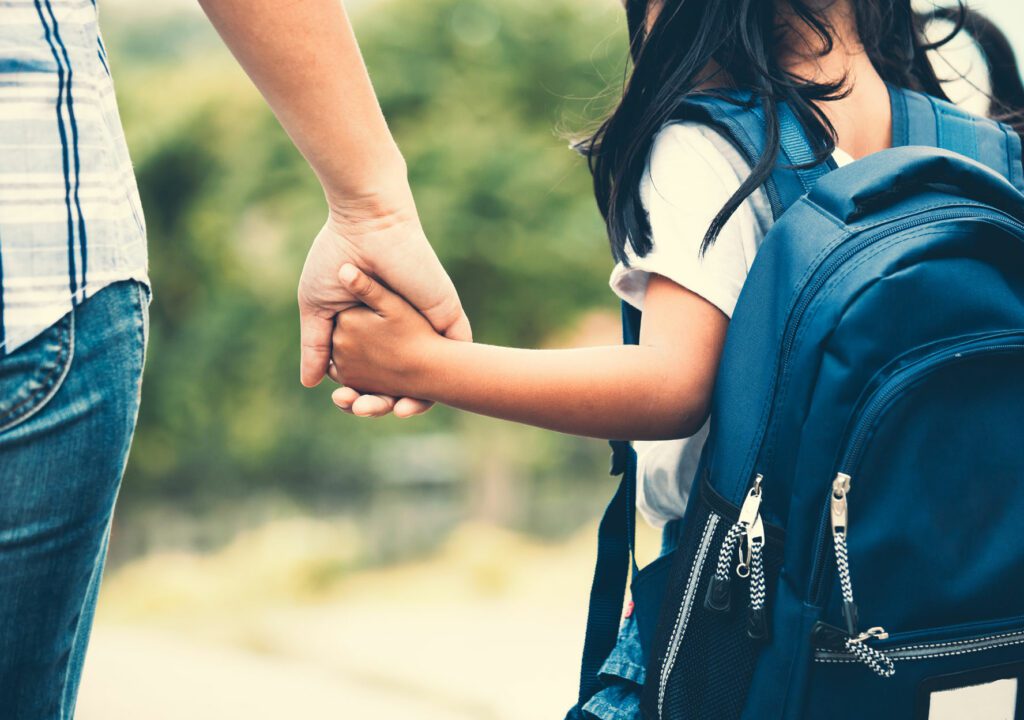 The Ready Family
Kindergarten readiness starts at home.
You are your child's first and most important teacher.
There's a lot that you and other family members can do at home and in the community to prepare for the big changes ahead.
Click on the buttons below to get started!
---
The Ready Family
Create positive expectations
THE TRANSITION TO KINDERGARTEN represents a big step into unfamiliar territory, which can be a pretty scary proposition for a preschooler just emerging from the protective cocoon of family life. This is an important time to be proactive. By setting a positive tone as you discuss the changes ahead, you can help reassure your rising kindergartner and transform anxiety into excited anticipation.
Five ways to foster a positive mindset:
Plan a fun, upbeat "kindergarten field trip" with your child before classes begin. Meet the teacher, visit the classroom, locate the washroom and tour the school and playground. Take photos of the teacher and classroom if possible.
Set up summer playdates with future kindergarten classmates to help ease social anxiety when the school year begins. There's nothing better than spotting a friend in a sea of unfamiliar faces on the first day of school!
Engage in play therapy with dolls, puppets or soft toys to act out potential kindergarten scenarios. Say something like, "Little Fox feels scared. What should he do?" Then act out coping strategies such as talking to the teacher or teaming up with a friend.
Validate your child's feelings. Tell your child it's okay to be afraid, that other kids are afraid too and that the second day will be way less scary than the first!
Read books about starting kindergarten and talk about your child's hopes, feelings and fears.
Now that you know more about fostering a positive mindset, try out some of these other activities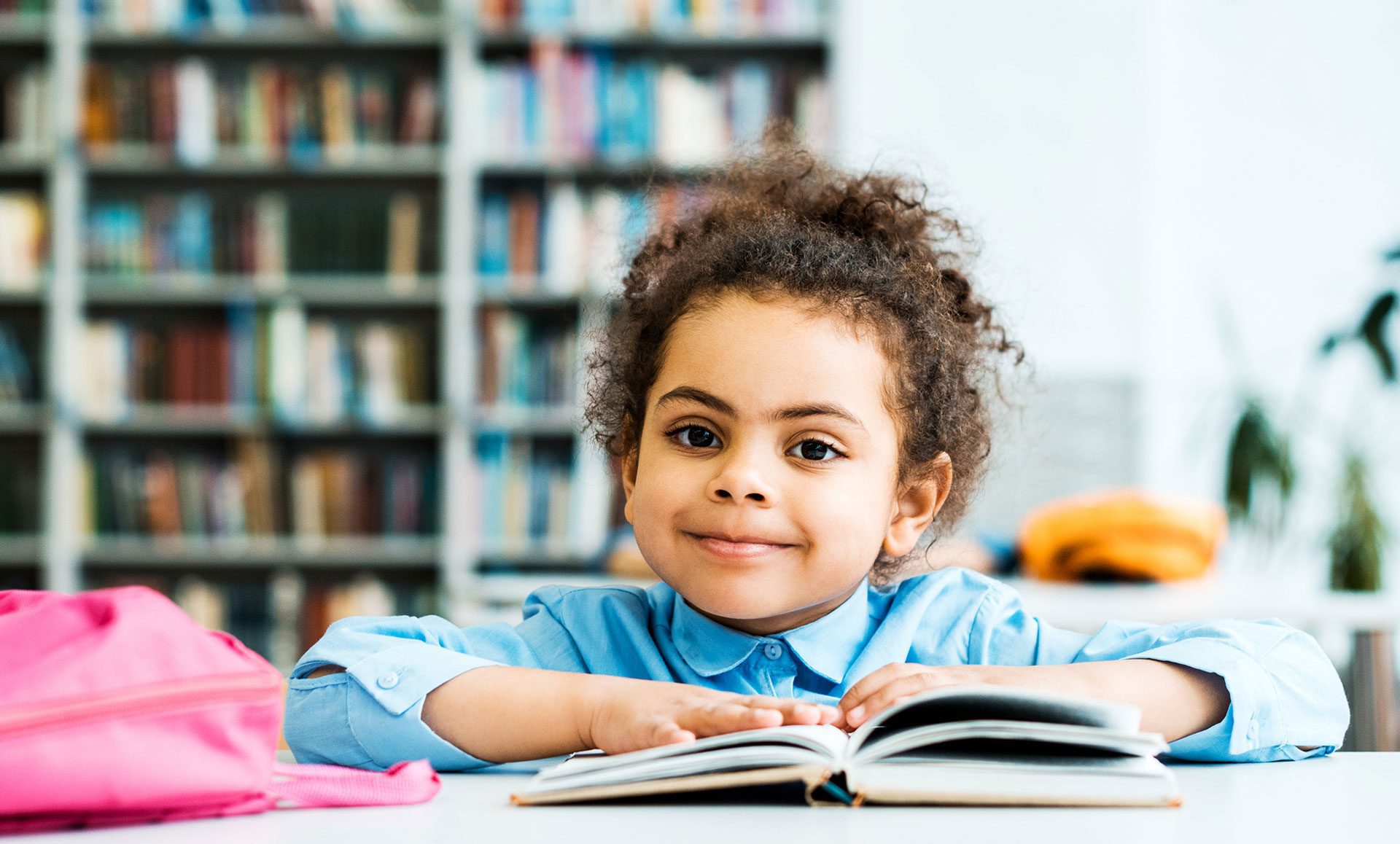 THE MONTHS LEADING UP TO the first day of kindergarten are an ideal time to move your preschooler toward greater independence. Children need to function independently to navigate successfully in a kindergarten classroom. But independence isn't just about learning new life skills. An independent child is a capable child—confident enough to assume leadership roles and tackle new challenges.
Six ways to foster independence:
Practice self-care activities such as washing and drying hands, going to the bathroom, getting dressed and tying shoes.
Assign age-appropriate chores such as folding dish towels or putting silverware on the table. Resist the urge to "fix" your child's work.
Go shopping for school supplies and encourage your child to find and choose the items on the list.
Visit your local library, apply for a library card in your child's name and encourage your child to select and check out books without help from you.
Teach your child how to problem solve and ask for help when needed.
Practice life skills such as hanging a coat on a hook, opening a backpack, sharpening a pencil, opening snacks and unpacking a lunchbox.
Now that you know more about fostering independence, try out some of these other activities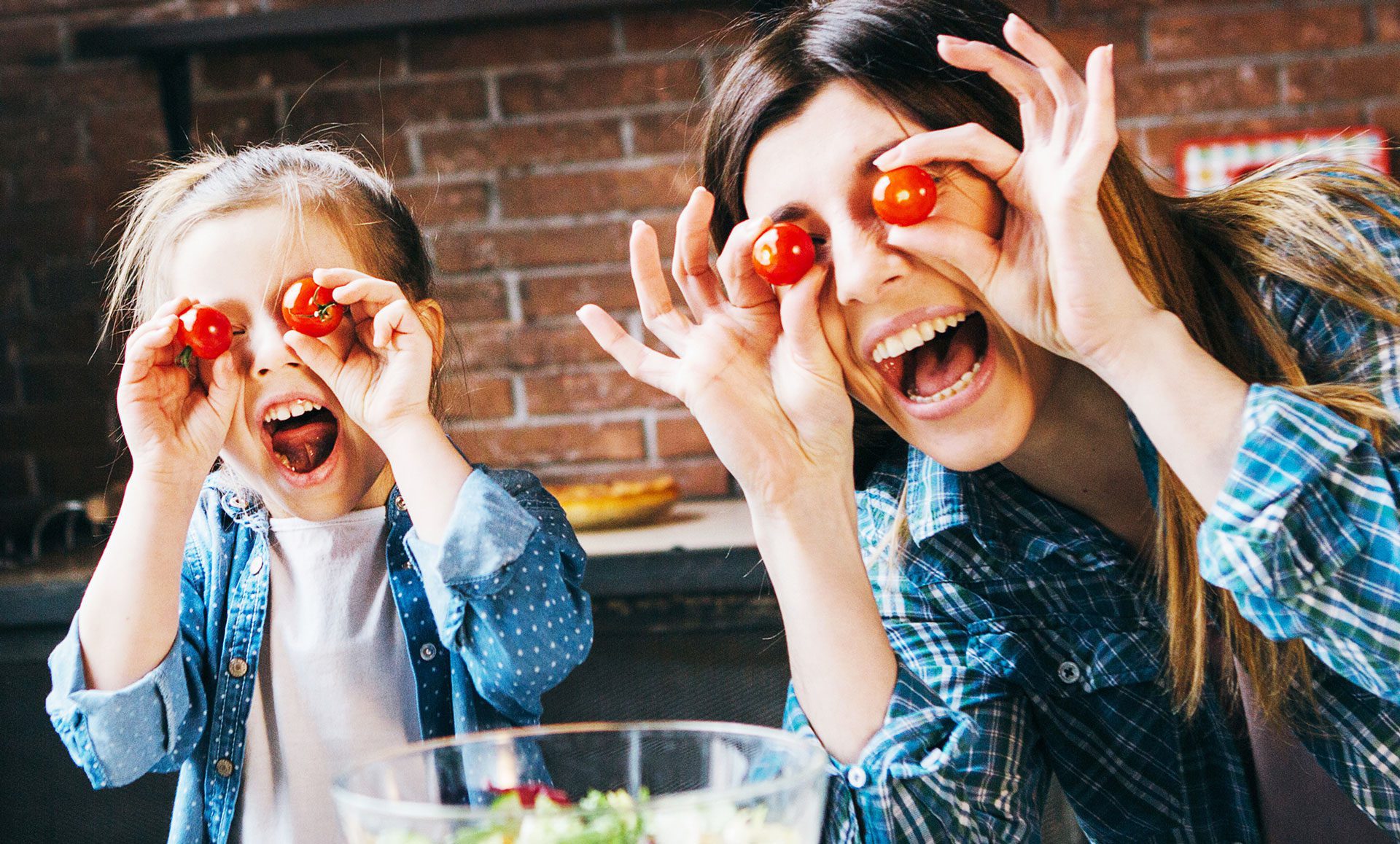 KIDS ARE CREATURES OF HABIT who crave consistency and predictability. But there's a good chance that the kindergarten transition will require some changes, from earlier wakeup times to a different morning commute. When asked about strategies for a successful transition, experts consistently offer the same advice: establish new routines before the school year begins. These established routines will bring comfort and consistency as your child navigates the first days and weeks of kindergarten.
Six ways to phase in new routines:
Establish new bedtime and morning routines at least a month before the first day of school. As you practice these routines, talk to your child about why they are necessary.
If your child will be attending a full-day kindergarten program, phase out afternoon naps.
Rehearse laying out school clothes the night before.
Practice packing lunch and filling your child's backpack in the morning.
Practice walking or driving to school or waiting at the bus stop.
Now that you know more about creating new kindergarten routines, try out some of these other activities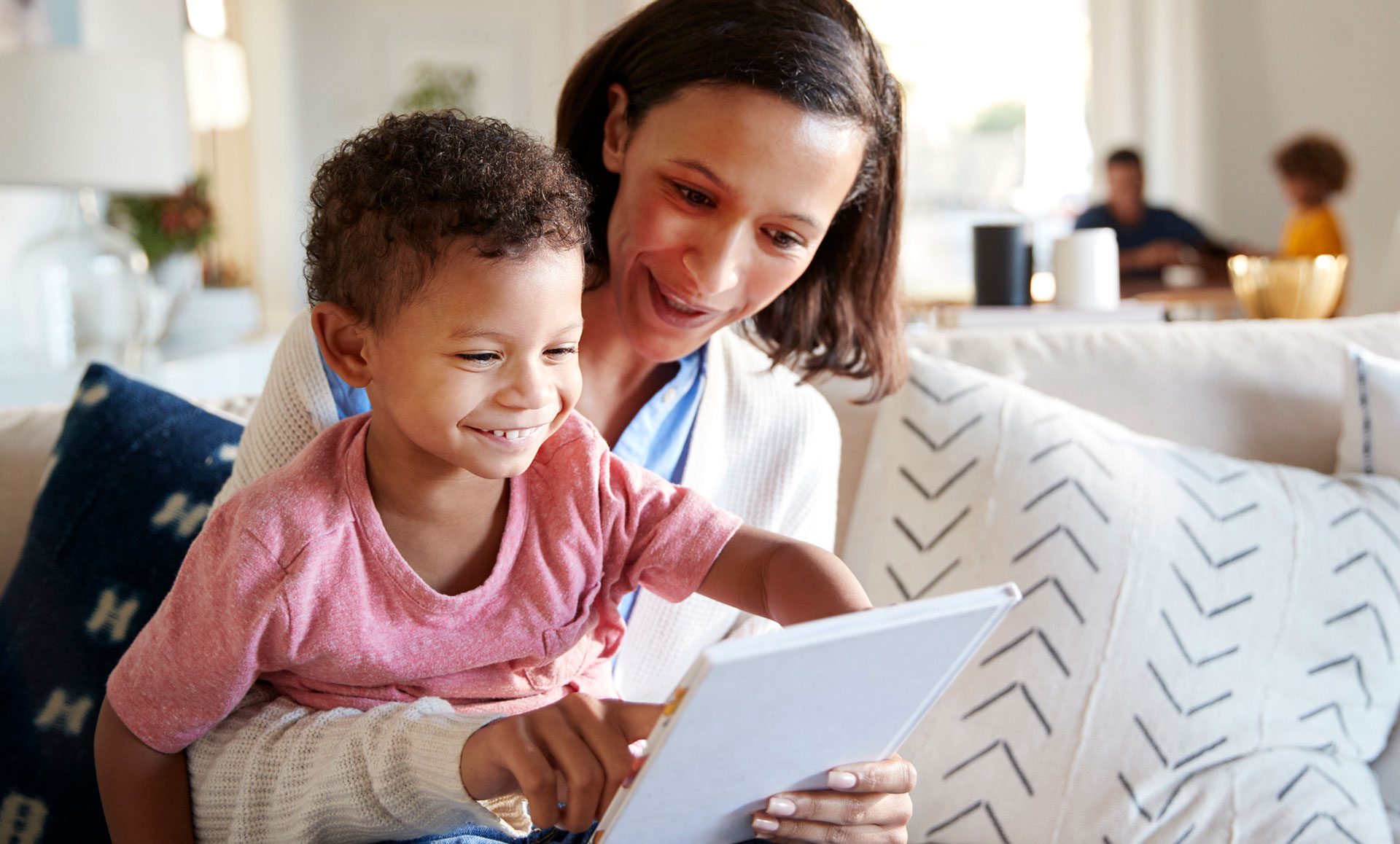 WHETHER YOU'RE SINGING the alphabet song, counting out goldfish crackers or identifying geometric shapes on a stroll around the neighborhood, simple learning games like these can have a lasting impact on your child's academic success. Keep it light and fun as you incorporate some of these early literacy and math activities into your child's everyday play.
Six ways to build foundational skills through play:
Boost your child's pre-reading skills by pointing out letters and saying them out loud. Start with your child's name. Play with magnetic letters, read ABC books, sing letter songs or play board games like Alphabet Island by Learning Resources.
Research suggests that rhyming ability can be predictive of later reading achievement. So break out those nursery rhymes and rhyming songs. Or get creative and make up some silly rhymes with your child. For 18 easy rhymes and helpful early literacy tips, download a free copy of "My Little Rhyme Book."
Read with your child daily and discuss the book's storyline to promote brain development and language skills. Encourage your child to turn the pages, point out letters and talk about the characters in the book.
Go on a shape hunt. Say: "I spy a rectangle on that house—it's the door! What shapes do you see?" From a round sun to a sidewalk square, the world is full of geometric shapes that you can use to promote your child's early math literacy.
Count objects at home and in your neighborhood, complete a 12-piece puzzle or categorize objects according to size, color or shape.
Download these free summer math and getting-ready-to-read packets to keep the learning going.
Now that you know more about the road to academic success, try out some of these other activities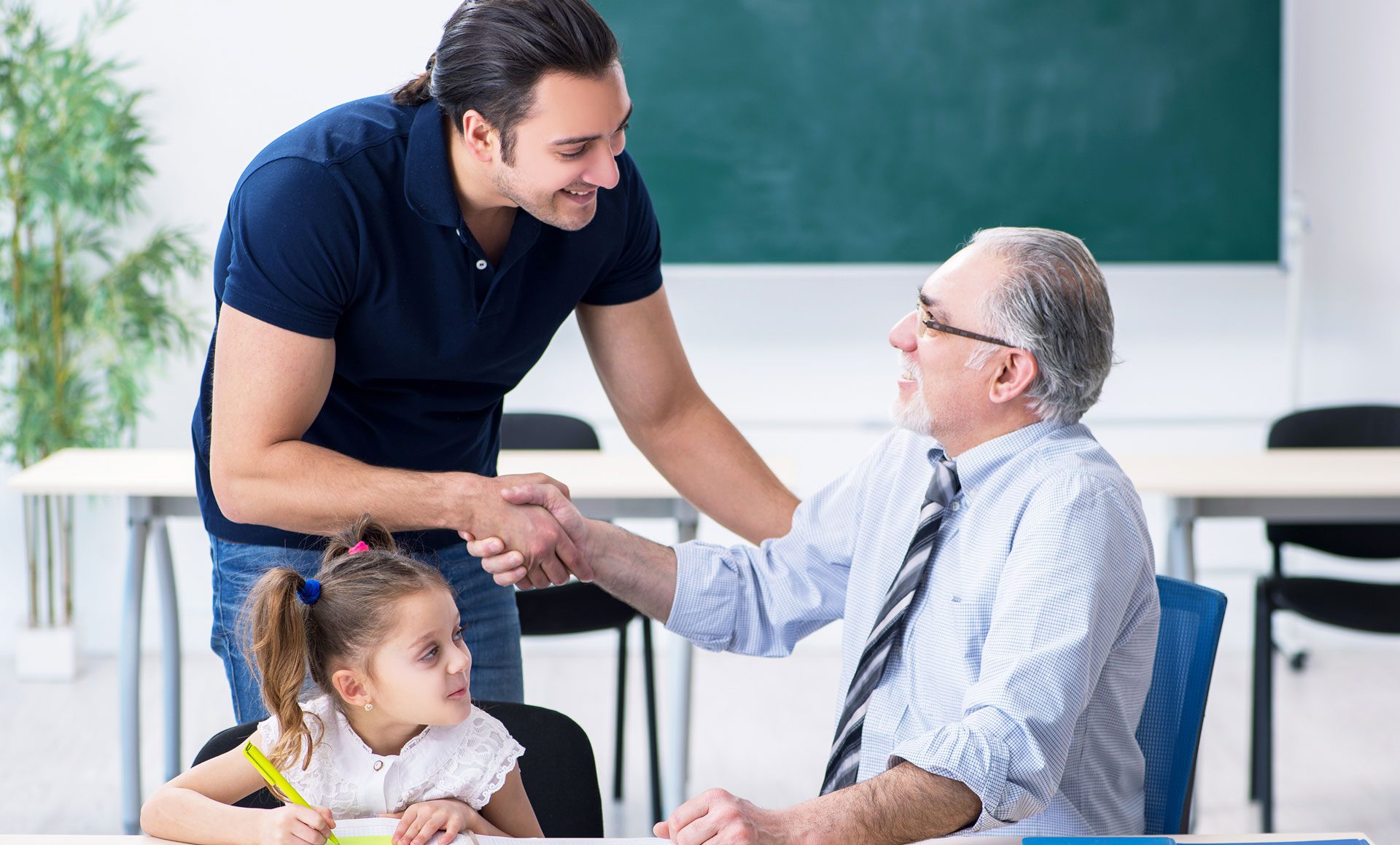 AFTER YEARS OF RESEARCH, the verdict is in: The more involved you are in your child's education, the more successful your child will be in school and in life. Studies also show that effective family-school partnerships lead to positive child outcomes. Simply put, when parents and teachers work together to meet the diverse learning needs of kindergarteners, everybody wins!
Five ways to build a strong family-school partnership:
When your child enters kindergarten, you and the school enter into a partnership dedicated to the development and education of your child. So relationship-building is a top priority! Get off to a good start by introducing yourself to your child's kindergarten teacher, the principal and other school staff at parent orientation sessions and other family-engagement events.
Ask about the best way to communicate with school staff— and keep the lines of communication open. And don't forget to check your child's backpack after school each day: Teachers and school administrators often communicate with parents through notes and flyers.
Build positive relationships with the school office staff, nurse, social worker, bus driver and other personnel.
Share information about your child's interests and strengths, as well as areas of concern, with your child's teacher and other relevant personnel.
Remember that relationship building is an ongoing process. Stay connected—and remember that a positive family-school partnership is essential to your child's well-being.
Now that you know more about partnering with your child's school, try out some of these other activities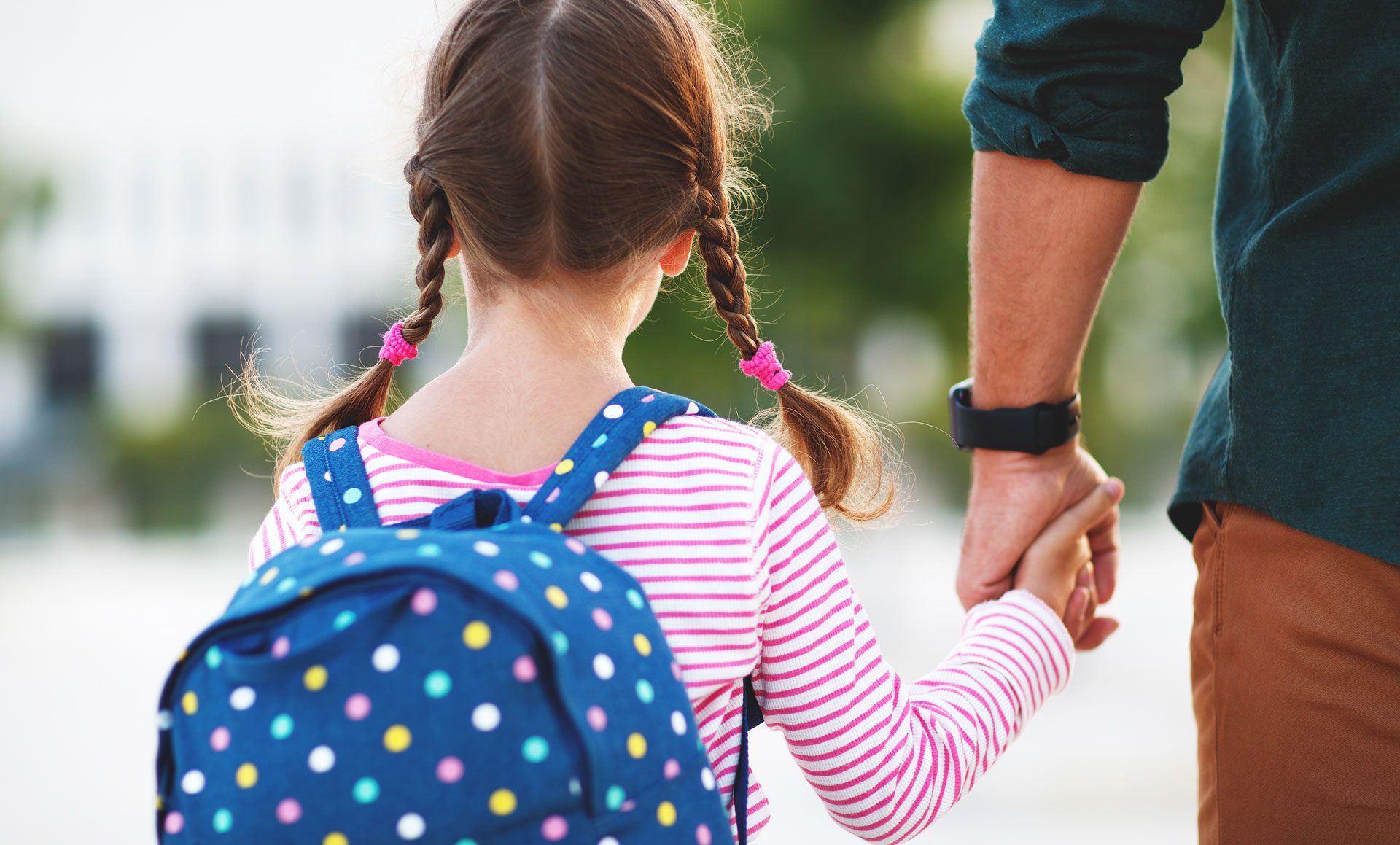 PARENT PARTICIPATION in transition activities is strongly associated with children's self-confidence, school enjoyment and overall happiness.1 So be proactive! You'll need to be prepared and informed to support and advocate for your rising kindergartener. With a little advance planning, you'll feel confident and connected by the time the school year begins. If you feel at ease, your child will too!
Six ways to prepare for your own kindergarten journey:
Learn about your school's kindergarten curriculum and rules before the school year begins.
Attend open houses and parent information sessions.
Ask about drop-off times and procedures to ensure a smooth start to the first day of school.
Ask the teacher what you can do to help your child make a successful transition.
Volunteer in your child's classroom, chaperone on field trips, sign up for school committees or join the parent-teacher organization.
Identify your strengths and learn how to use them to support your child's kindergarten journey.
Now that you know more about your own road to readiness, try out some of these other activities
1 The Transition of Head Start Children Into Public School (Volume 1, November 1987) by Ruth Hubbell, PhD; Margaret Plantz, PhD; Larry Condelli, PhD; Barbara Barrett, MS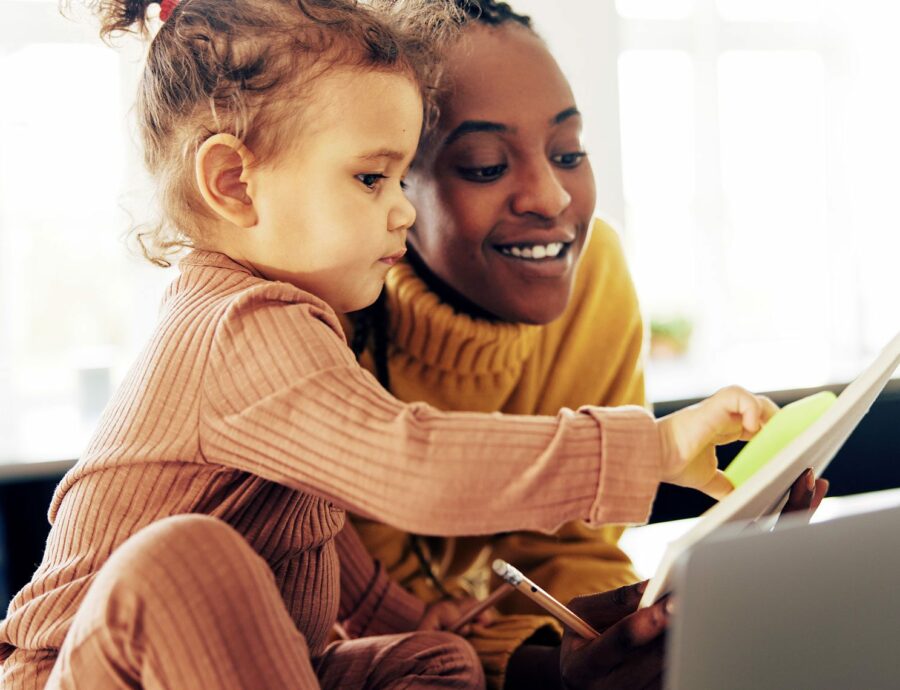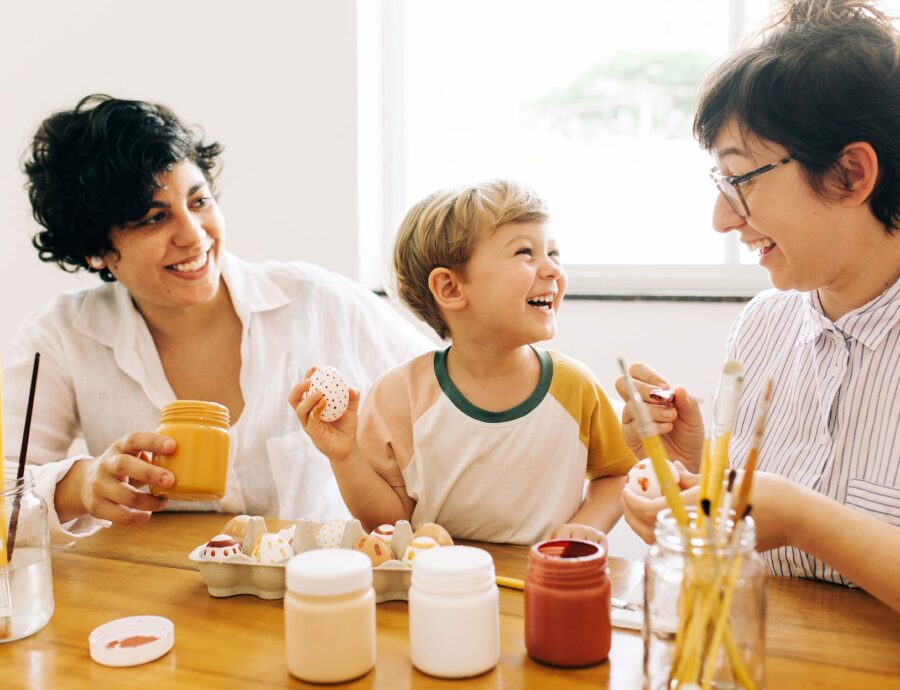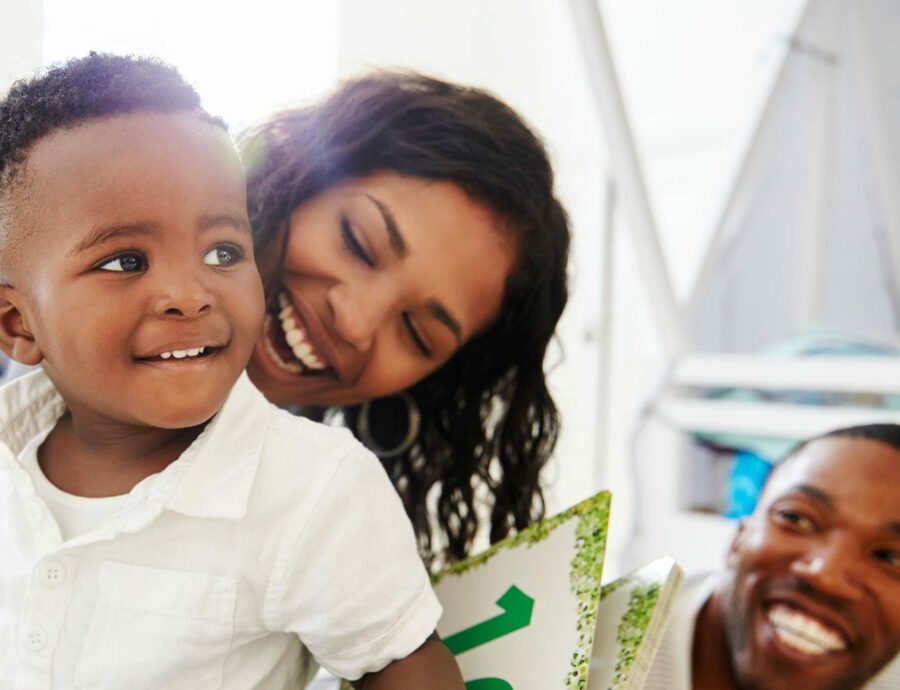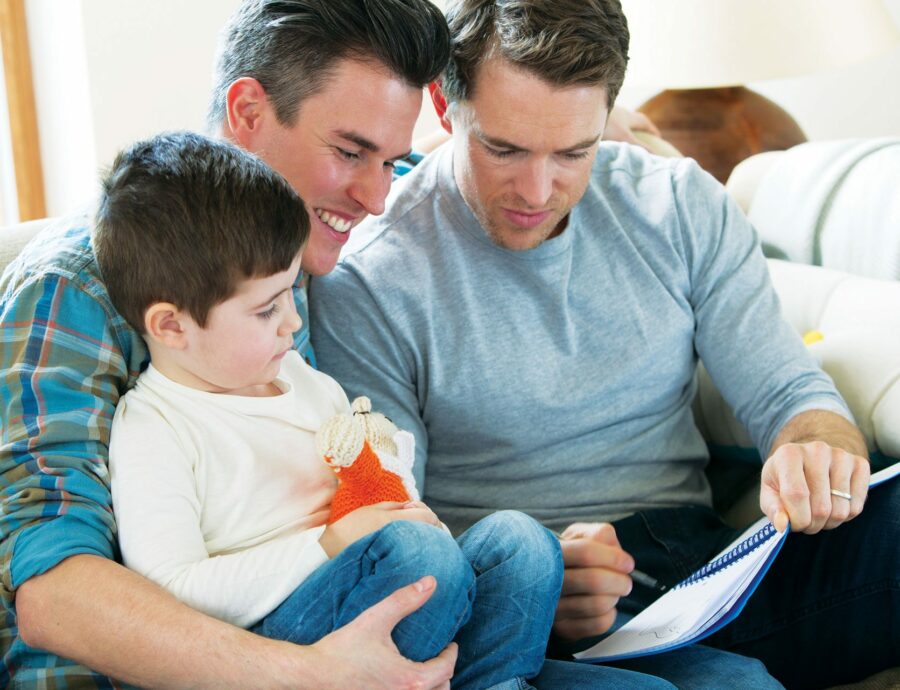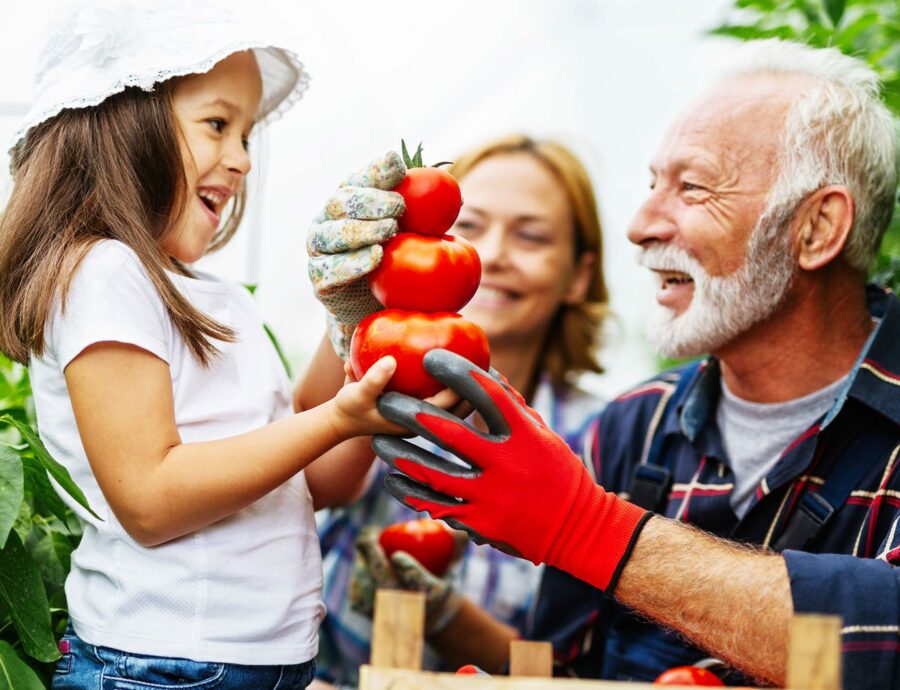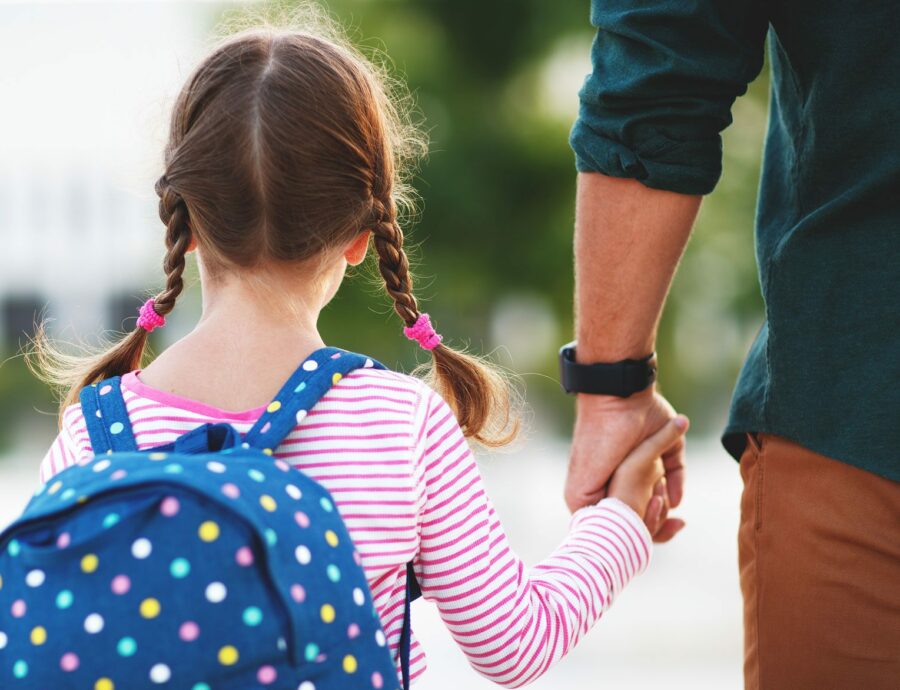 Create positive expectations
Promote independence
Build new routines
Learning through play
Build relationships
Be a prepared parent
Now that you know more about being a kindergarten-ready family, try out these fun ideas and activities
For more information, fill out the form below or email info@readychild.org