Be a Magnet Detective
Introduction
In this activity, children will be magnet detectives as they investigate and experiment with magnetic forces.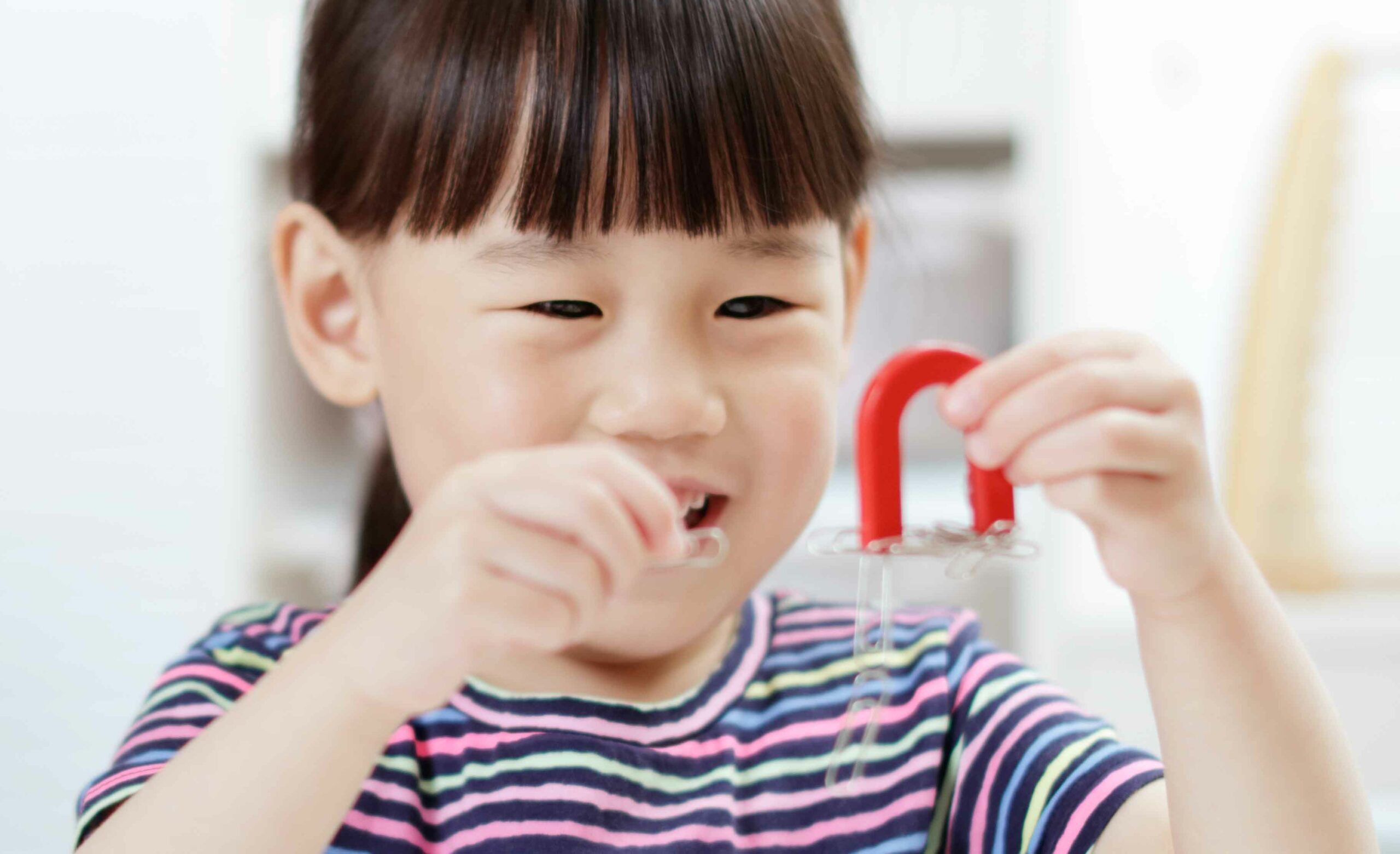 Gather Materials
A horseshoe magnet or magnetic wand
A tray or cooking sheet with a lip to keep the objects contained, and make it easy to pick up and move to other locations.
A set of items that may or may not be attracted to magnets (items such as bolts and washers, bottle caps, cork, cotton balls, crayons, feathers, magnetic alphabet letters, numbers, paper clips, pennies, rocks or stones, rubber bands or wooden blocks)
Activity
Have you ever seen a child playing with magnets? Children learn by investigating, observing and figuring out how things work. Magnets fuel that curiosity in a way that is simple and easy. Playing with magnets is a powerful early math and science activity because it provides a fun and engaging way for young children to learn about predicting, counting, patterns and force!
By allowing ample time for children to explore the magic of magnets, we give them an opportunity to work through their ideas and theories. What looks like play is actually a STEM investigation as your child uses a trial-and-error technique to determine which objects attract or repel magnets and why!
Now set up a station for your little magnet detective and let the scientific investigations begin. You will be amazed at your child's ability to focus deeply while investigating the magnetic properties of the different objects on the tray. This activity will encourage even the most active child to slow down and engage in deep, hands-on, child-led learning!
Take a magnetic wand outdoors to add a whole new level of investigation and delight to magnet play. Swings, bikes, slides or a fence? Does it stick? Let the learning begin! You can make a list of what the magnets stick to for later discussion or keep it simple and just join in the investigation.
This is a great activity to set up for your child when you have to get dinner on the table or if you need to introduce a calming activity if your child's play has gotten a bit wild.
A few words of caution: Magnets can be dangerous in ingested! You know your child better than anyone. It's best to err on the side of caution and use large magnets that cannot possibly fit into a child's mouth if you are at all concerned.