Finding STEM in a Basket of Dominoes
Introduction
Dust off the dominoes! Domino play is an excellent way to foster the development of STEM skills such as number sense, sequencing, cause and effect, gravity and force and motion.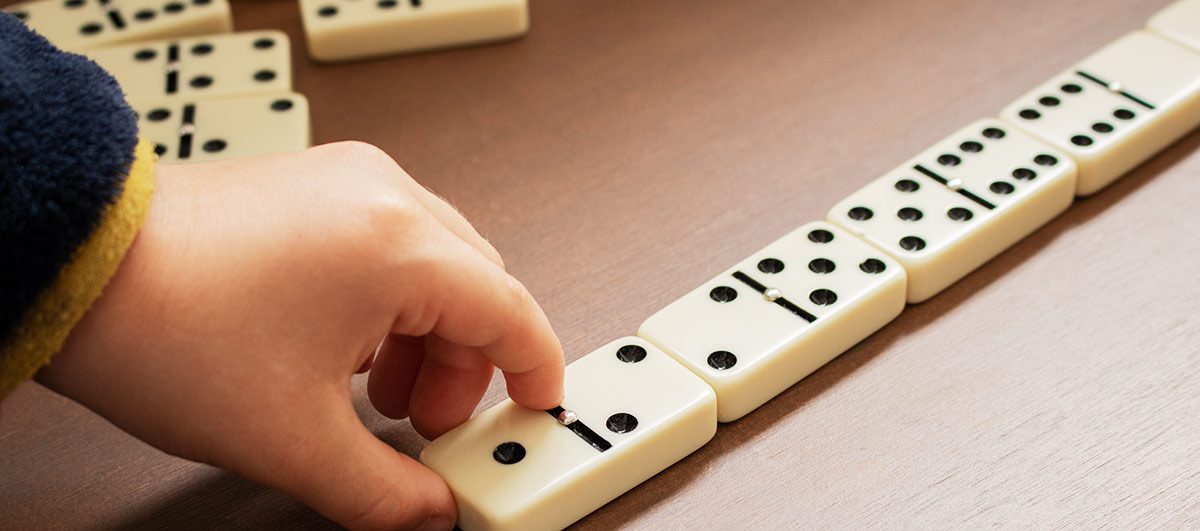 For generations, adults have used the game of dominoes to help children develop critical-thinking skills, fine-motor skills, focus, patience and persistence.
The game of dominoes also teaches young children how to engage in friendly competition—a social-emotional skill that will serve them well in the years to come.
But these little black tiles can be used for far more than a friendly game of dominoes. Add a basket to your play area to expose your child to a wealth of other learning opportunities such as counting, sorting, matching, engineering and investigations into scientific concepts such as force and motion, kinetic energy and chain reactions.
If you're ready to get more out of your dominoes, ask your child to try out some of the following activities:
Build a tall tower.
Construct a house for your doll, a fenced-in barnyard for your animals, a station for your train or a garage for your cars.
Line up eight dominoes and knock them down in a line for a chain reaction.
Match the numbers (e.g., pair a two-dot domino with another two-dot domino, etc.)
Of course, you can always teach your child to actually play the game of dominoes, which is a great way to work on early math and number sense.
There's a world of learning in that basket of dominoes—so make sure you press them into action every now and again for a morning or afternoon of child-led STEM education!