Firefighter Flip
Introduction
In this activity, children will learn how to "flip" on their coats without adult assistance.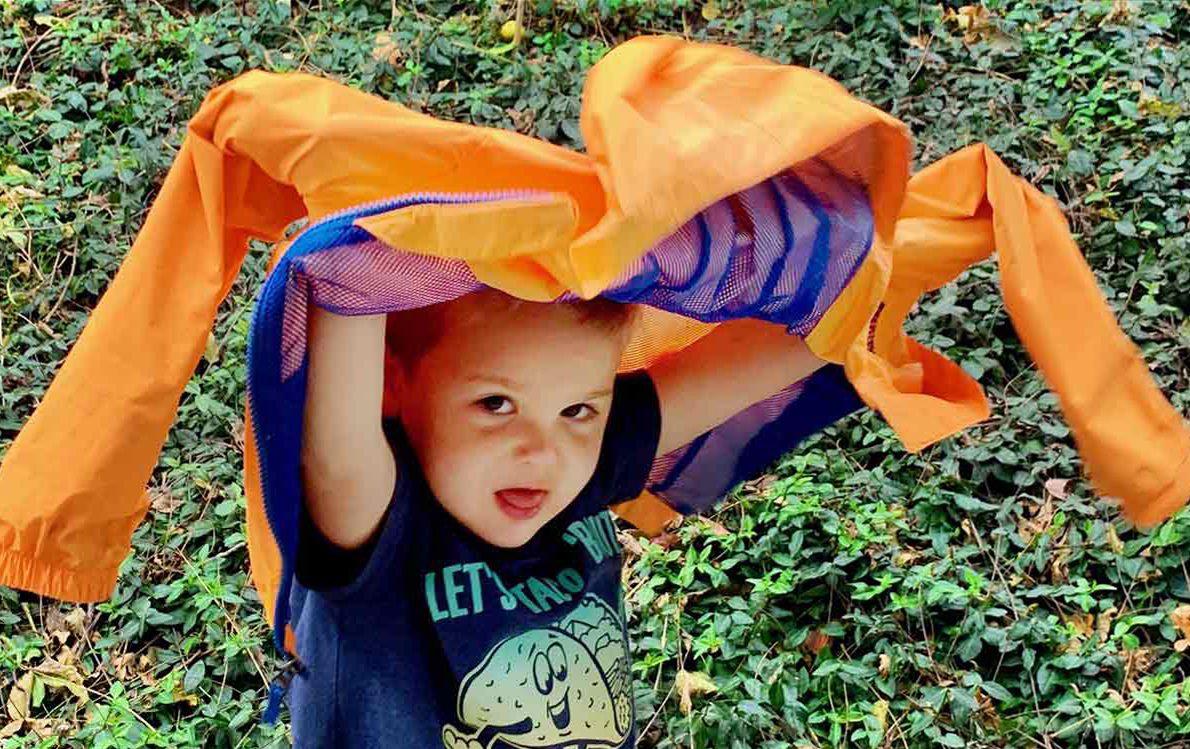 Activity
Self-help skills are key to kindergarten readiness. Today, you can help your child master the skill of putting on a coat with the "Firefighter Flip."
Get started by watching the video below with your child to see the full Firefighter Flip sequence.
Then place your child's coat on the floor with the back of the coat facing down and talk your child through the following steps :
Stand behind the jacket with your "toes to the tag."
Bend down and slip your hands and arms into the armholes.
Flip the coat over your head and push your arms all the way through the sleeves of the jacket.
Now congratulate your child on completing the Firefighter Flip! We recommend that you repeat the sequence a few times to help your child master the basics of this self-help activity.
The Firefighter Flip is always a hit with the early childhood crowd—although toddlers may need a little more practice than preschoolers. If your child is struggling, try practicing with a larger coat.
You'll be amazed at how quickly this engaging and empowering activity builds confidence and promotes independence. Have fun—and remember: Starting out with toes to the tag is the secret to a successful Firefighter Flip!