Paint With Water!
Introduction
If you struggle with the mess that seems to be an inescapable part of painting, grab some paintbrushes and a container of water and let the celebration begin! Who needs paints? Not us!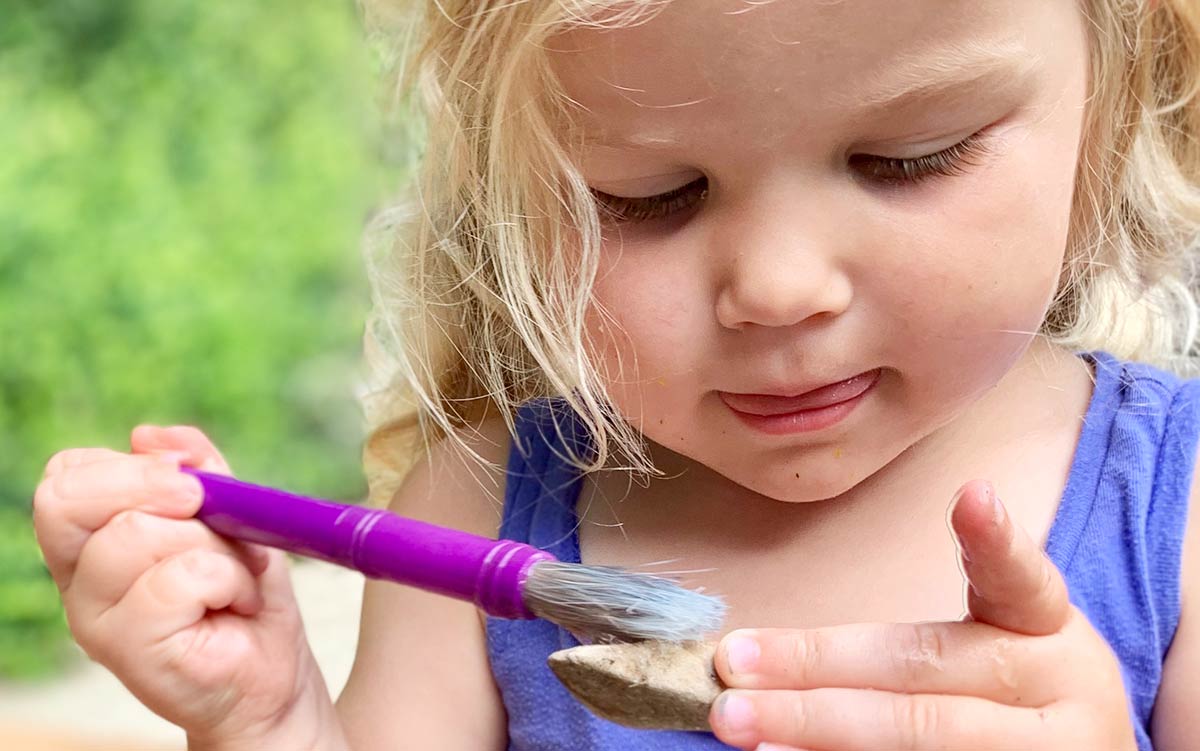 Gather Materials
A container for water
Any type of paintbrush
Activity
Regardless of your child's age or developmental stage, painting with water never gets old!
There's no need to make a purchase for this activity. Paint brushes or rollers left over from your last painting project will work just fine. Those bigger brushes and rollers will help build your child's hand, wrist and arm muscles, which will make handwriting easier in the future.
Young children love to investigate and make sense of the world around them. By integrating science and mathematical discoveries into their play, we can enhance their understanding of their world.
Don't be surprised if the sidewalk, chairs, tables and other nearby objects become a part of this painting adventure. See if you can find some rocks that will change color when wet. It's fun to watch a child's brain light up as he or she makes observations and predictions about what will happen as the water changes each surface it touches.