The Many Benefits of Block Play
Introduction
It's time to break out the blocks! It doesn't matter if you use easy-to-handle Lego Duplo bricks for toddlers, Magna-Tiles or wooden blocks. Any blocks will do because every kid loves blocks! There are so many benefits to block play that it should be a regular activity for every member of the under-five set.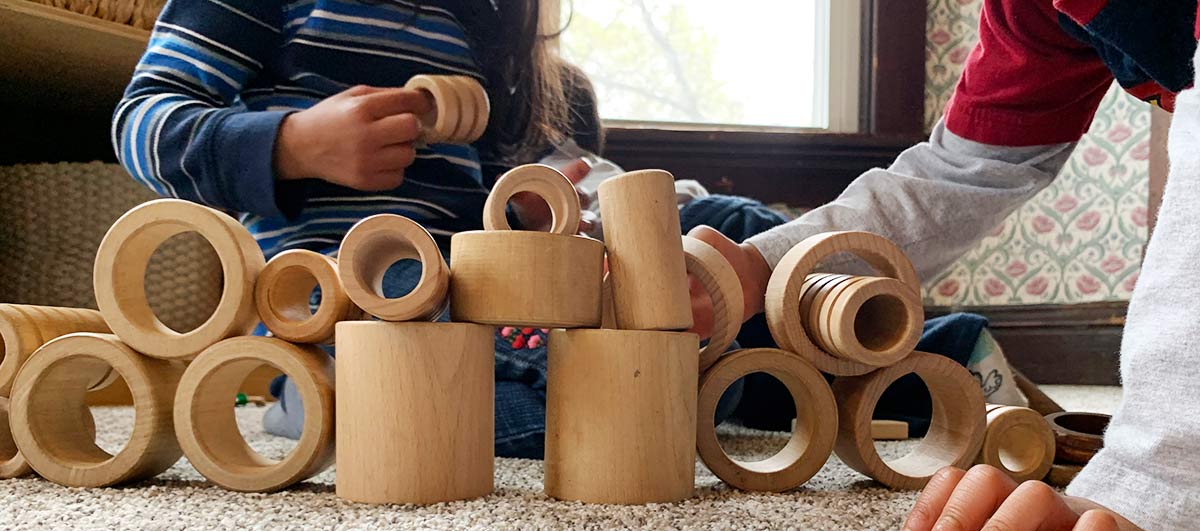 Activity
Playing with blocks will help foster your child's development in many wonderful ways. When children play with blocks, they often stay engaged for longer periods of time, which enhances their ability to focus and increases their attention spans.
There's no right or wrong way to play with blocks—and there aren't any rules to inhibit imaginative play. That's the beauty of blocks! Be sure to give your children ample time to build, play and express their creativity.
This is child-led learning at its finest! But if a child needs a little structure to get rolling, here are a few activities to get you started:
Take-a-Turn: You start the game by leading with the first block. Then your child will place the next block. Repeat the sequence until your child loses interest.
Measure with Blocks: How many blocks does it take to go from one end of the room to the other? How many blocks tall is your child? How many blocks tall are you?
Block Maze: Encourage your child to create a block maze on the floor for cars, toy animals or dolls to travel through.
Repeat After Me: Take 6-10 block shapes and create a tower or design of your choice. Next, see if your child can duplicate your design. Let your child create a design for you to duplicate on the next turn.
Shape It Up! Can your child arrange the blocks in a rectangle or a circle? This is a great way to play the game, "Repeat After Me."
Block play will help develop your child's fine-motor and gross-motor skills, problem-solving abilities, math skills, language skills and self-esteem. Constructing "creations" is also just plain fun, so break out the blocks and start building!