The Morning-Routine Game
Introduction
Kindergarten is a new experience that brings new responsibilities. By setting up a "morning-routine game" with stations where your child can practice self-help skills, you can help your child feel more confident about starting kindergarten—and pave the way for calmer mornings when the school year begins.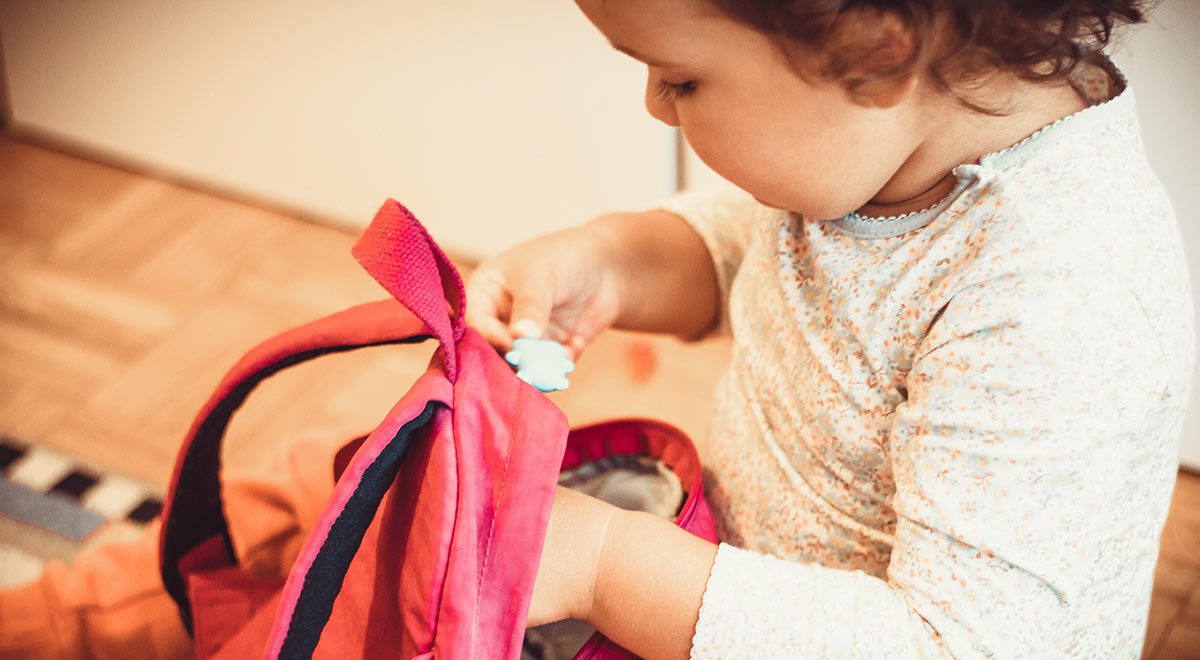 Gather Materials
Backpack
Drink Box
Folder
Jacket with zipper
Lunchbox
Paper
Shoes
Water bottle
Activity
In kindergarten, children are expected to unpack their backpacks, turn in their homework folders and open their lunch boxes, cheese sticks and water bottles.
By practicing some of these skills in the form of a game, you can help your child feel more confident about meeting these expectations when kindergarten begins in the fall.
So let's get started! First, we're going to set up stations to help your child practice these new routines and self-help skills.
To begin, set up a "school basket" where your child's lunchbox, homework folder, field-trip permission slips, backpack and other school essentials will ALWAYS be stored.
To play this game, lay out the "stations" in a sequence that leads to the front door. Add a tasty snack as an incentive to complete the course. Set up your course like this, starting at the kitchen table:
Ask your child to place a drink box or water bottle and the tasty snack in a lunchbox, close the lunchbox and put it into a backpack.
After carrying the backpack to the next station, your child will put a piece of paper into a folder and add the folder to the backpack.
At the last station (closest to the front door), your child will put on shoes and a jacket—and out the door you go!
Now go through the course in reverse and place the snack and the drink on the kitchen table at the beginning of the course.
Place the rest of the school-related items back in the "school basket."
As a reward for completing the course, your child gets to enjoy the drink and the snack!
This is a great opportunity to add one task that your child finds challenging. But just add one. Keep it fun and easy. Practicing now will pay off in calmer mornings during the first weeks of kindergarten!