Tinkering with Nuts and Bolts
Introduction
Do you have a child who loves to tag along on trips to the hardware store? In this activity, you're going to harness that love of hardware to foster fine-motor development, build hand-eye coordination and increase your child's exposure to early math, science and engineering concepts. By working with small fasteners such as nuts, bolts and washers from your household toolbox, you'll be building the strength and skills that will support your child's success in kindergarten and beyond.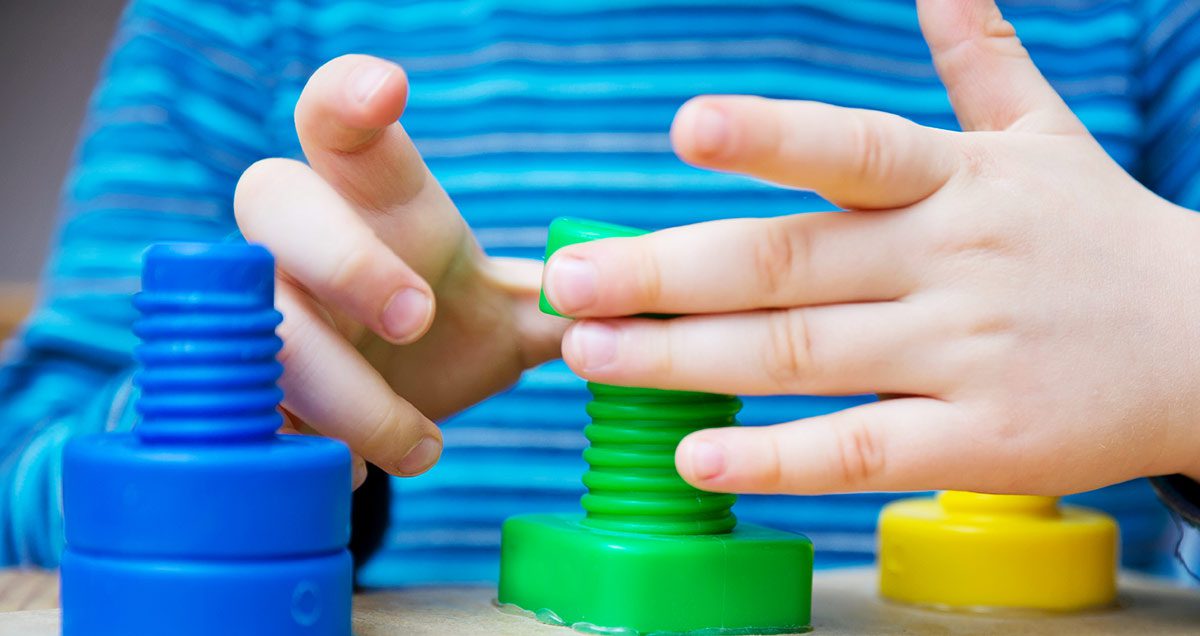 Gather Materials
Nuts, bolts, washers and other small fasteners in different sizes
A basket or tray for easy storage and transportation
Activity
Nuts and bolts are invaluable tools for fine-motor-skill development.
When children play with nuts and bolts, they do a LOT of twisting, turning and pinching—actions that increase hand and grip strength and prepare young tinkerers for kindergarten activities such as holding a pencil and cutting with scissors.
Screwing a nut onto a bolt also helps develop eye-hand coordination, as well as bilateral coordination, which is the ability to coordinate both sides of the body at the same time in a controlled manner.
That's a lot of strength-building and skill development from a few simple fasteners!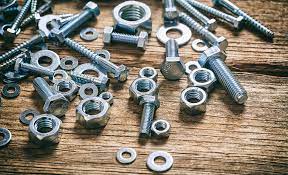 Setting up this activity is as simple as raiding a toolbox or asking family members or friends for spare washers, nuts, bolts or wingnuts.
Nuts and bolts come in many different shapes and sizes. When children match pieces by size and shape, they are developing their cognitive-thinking skills.
A nut cannot be screwed onto a bolt if it's the wrong size. It's that simple. No one needs to tell children when they get it wrong. They can see it, feel it and come to that conclusion on their own.
Watch the calm concentration and determination that ensues as children problem-solve to find the perfect fit. Whenever children slow down to work through challenges like this one, they are lengthening their attention spans, sharpening their focusing skills and building traits that will help them succeed in school and in life, such as perseverance, determination and a high frustration tolerance.
Keep all of the materials for this activity in a basket on the table. With everything you need at hand, it will be easier to observe and suggest different sizes when guidance is needed.
When children tinker with fasteners and other tools, they are also engaging in early engineering and scientific thinking.
They learn math vocabulary and concepts as they compare, sort and classify the fasteners according to attributes such as bigger, smaller, thicker, thinner, taller and shorter.
Screwing a nut onto a bolt takes practice, patience and accuracy. If the nut isn't exactly the right size—or you don't thread it correctly—it will come to a complete stop after a turn or two.
But this doesn't deter even the youngest tinkerer. Some children sort the nuts and bolts by size, while others line them up in order from biggest to smallest. Simply choosing, analyzing and sorting the hardware pieces will give those developing hands, fingers and brains a workout!
This is a great indoor activity for a rainy day. Who knew that the nuts and bolts of kindergarten readiness could be as simple as playing with nuts and bolts!