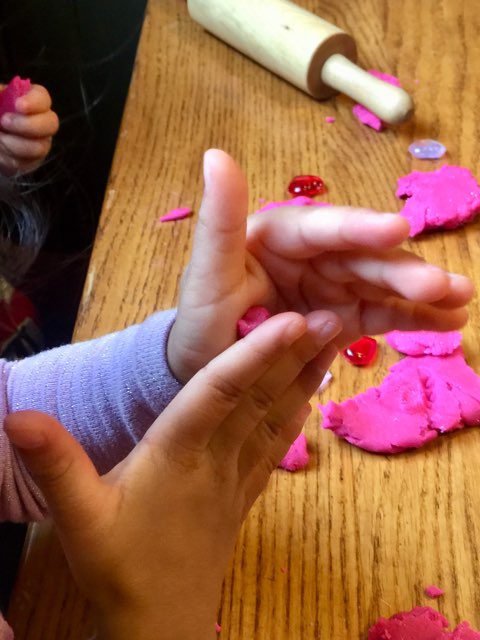 Two-year-old Elizabeth screams with delight, "I made a ball, I made a ball!"
Ah, it's another magical moment with clay. Making shapes, discussing length, adding loose parts or subtracting pieces of clay to share with a friend. There's a whole lot of math, science and engineering in that ball of clay!
Clay allows children to build in three dimensions, unlike coloring and painting. Children get to experience their first lessons in geometry as they begin to grasp concepts such as form, shape and perspective.
When we talk about building a strong foundation for academic success, we can add clay to our list of building materials.
This week, I would like to help you set up a STEM-rich environment with clay or playdough—and I promise it won't get too messy!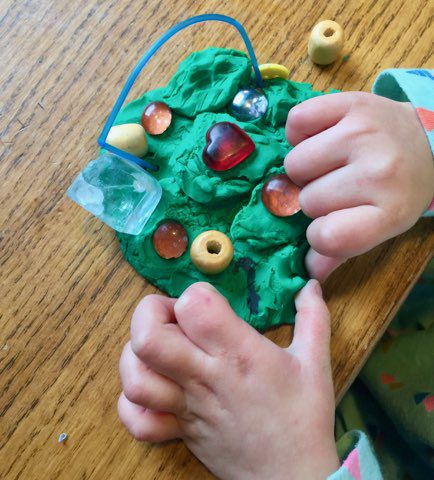 Working with clay helps develop eye-hand coordination as children build the small hand and finger muscles that they will need to develop their handwriting skills.
Clay also has a uniquely therapeutic quality that settles and calms children. I have seen the busiest children spend an hour or more at our clay table.
We all draw our lines in the sand. That invisible line that says, "This item is more than I care to deal with." For many adults, that item is playdough. Please give modeling clay a try! After we started using clay, we never went back to playdough.
Why? Clay never dries out! You don't have to cover it up or seal it in a ziplock bag. I leave it out in a tray with a few toys and it's ready to go whenever I need five minutes to breathe.
I've discovered two versions of clay that I really love. If money were no object, I would spend my days playing with Jovi Plastilina, a non-toxic, non-hardening modeling clay that is excellent for young artists with small hands. When I'm on a budget, which is always the case, I purchase a pack of Crayola modeling clay.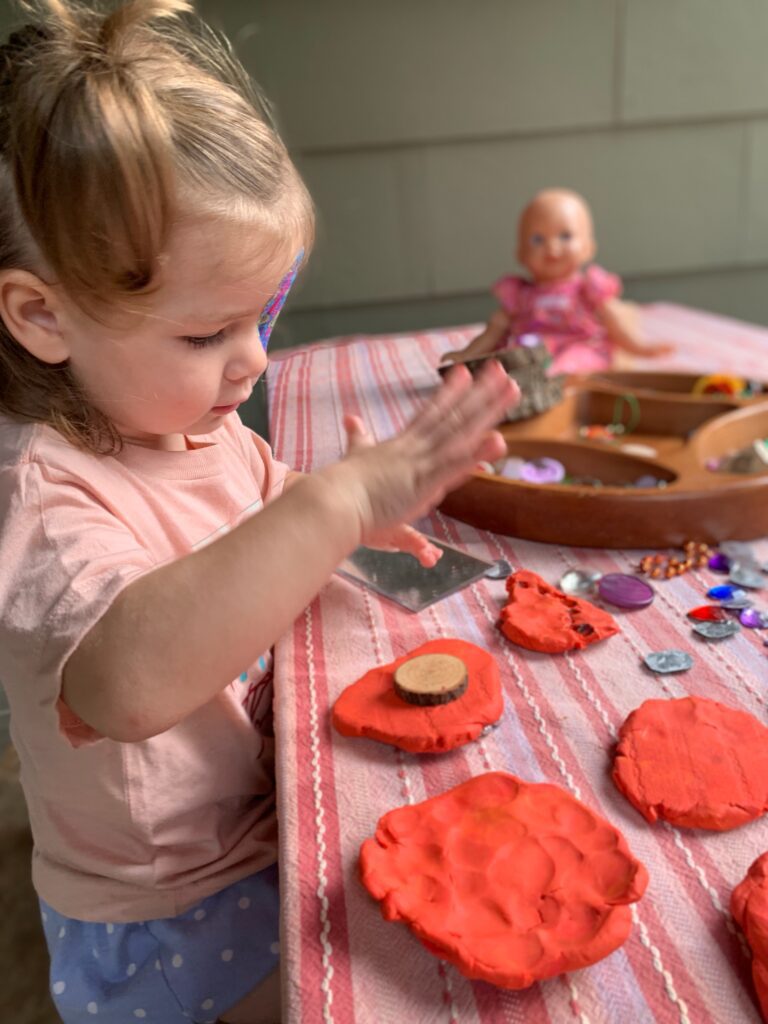 Trays give us a sense of order and add to the beauty and calmness of clay time. Chip-and-dip trays work very well.
I like trays that are divided into sections. Small compartments invite children to touch and explore new materials while teaching them where to find things and where to return things.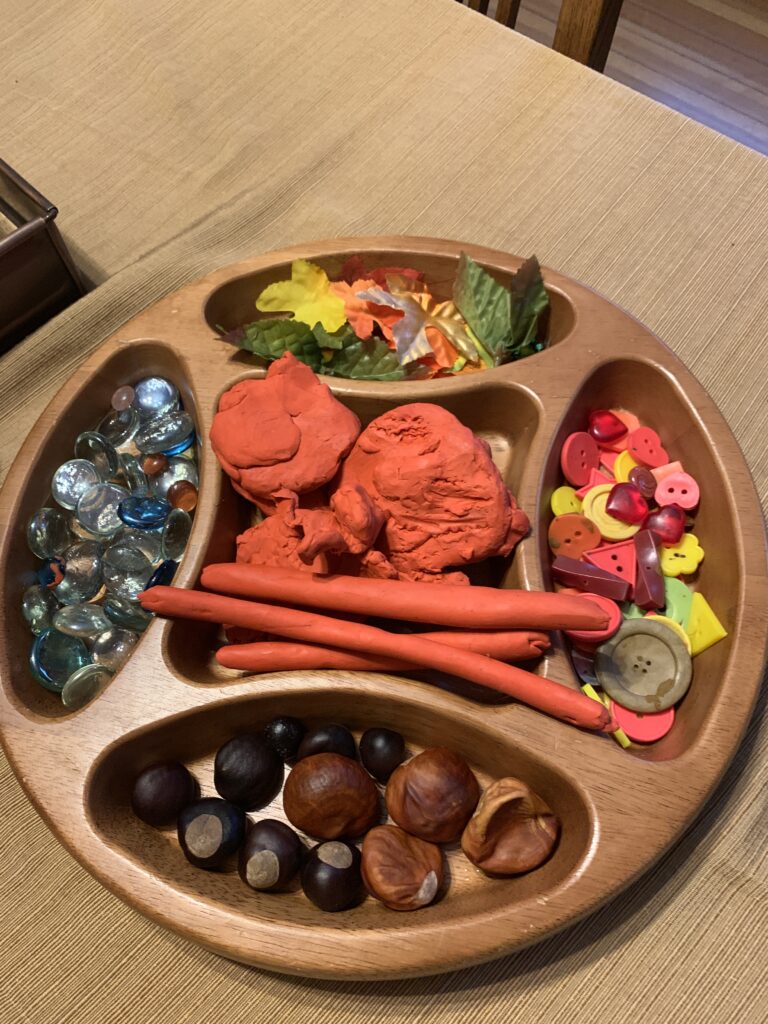 Trays will make your clay activities so much easier. When my children were robot crazy, I created a tray full of robot-inspiring parts such as googly eyes, straws, pipe cleaners, bottle caps, corks, gems and other oddities.
The simple tray pictured above gave rise to an abundance of early language skills, including words like on, in, under, beside, above and below.
Our clay play also inspires predictions about how tall a robot can be before its head becomes too heavy for its body. This is engineering! This is the academic foundation that is strengthened through play.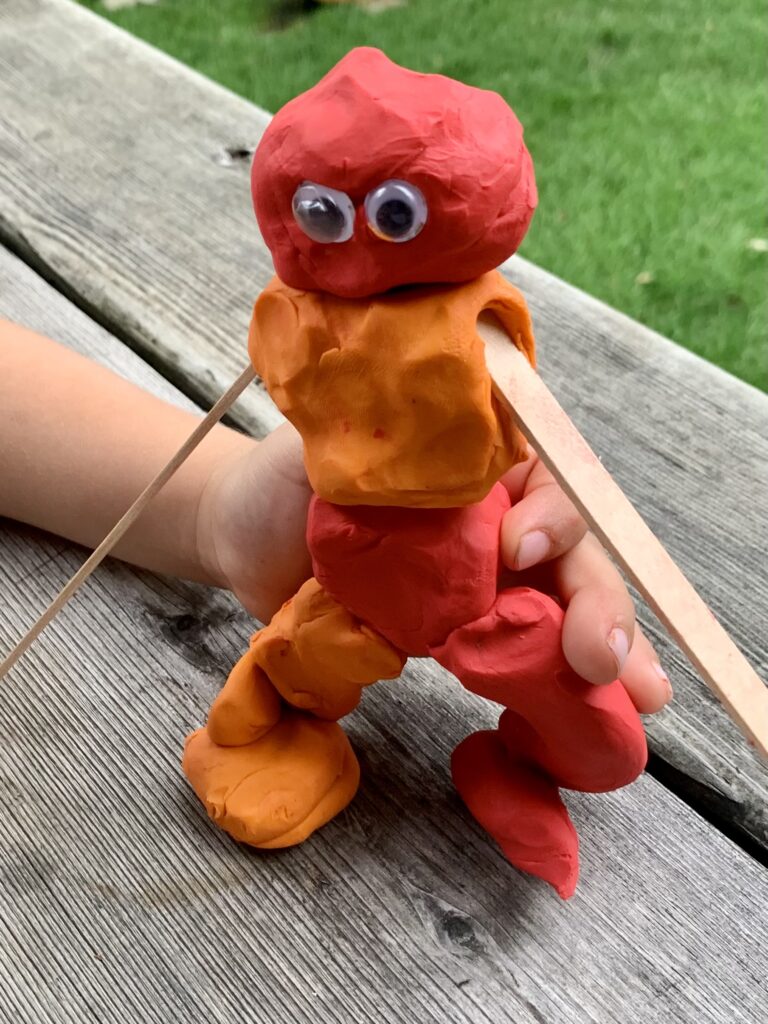 The older, stronger children can begin with a ball of clay to work their hand muscles. But save yourself some time with the little ones by starting them out with flat circles or snakes.
If the clay is too hard when you first bring it out, it's likely cold. We warm it up by rolling snakes. We also stretch the clay and make it LONG and THIN instead of SHORT and THICK. (More vocabulary words!)
Clay snakes are also a great activity for teaching length and measurement. The rolling strengthens little wrists and the small muscles of the hand and builds arch development, which will increase children's endurance for writing and coloring in the future.
We often incorporate scissors into this activity and instruct the children to cut their snakes into chunks. The clay is firm enough that the children can focus on scissor coordination rather than struggling with flimsy paper. (Fingers on the bottom and the thumb on top, open and shut them, chop, chop, chop!)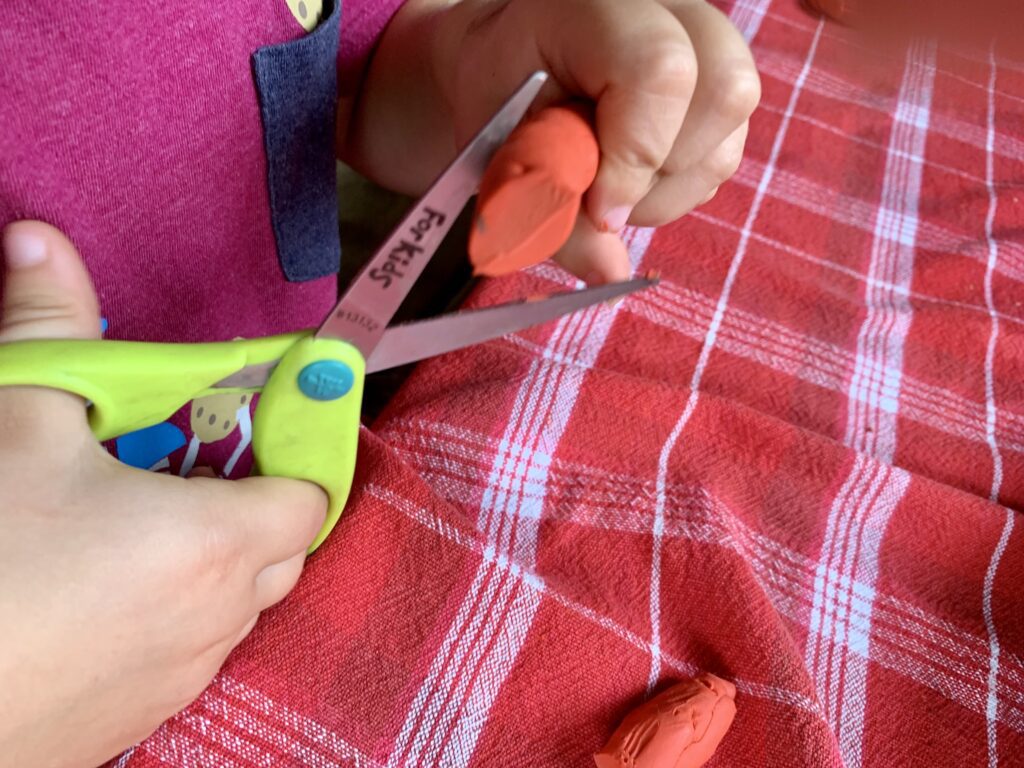 Clay and playdough offer many rich opportunities for mathematical reasoning and thinking. By creating a math-rich environment with clay and loose parts, you can offer limitless opportunities for children to construct, invent and think divergently.
Making shapes, discussing length, adding loose parts or subtracting pieces of clay to share with a friend. That's a lot of learning and skill development. Why not give it a try?
Now that you know how to calm your day with clay, check out these Ready Child activities: Clay and Playdough and Scissors Skills.